WWV Part IV – Buying Your First E-cig: The Little Guys
The first three parts of this guide are intended to provide an understanding of electronic cigarettes and how to use them. Parts IV and V are both devoted to purchasing your first e-cig, including links to the least expensive (and quite reliable) suppliers I've identified as of the date posted. Covered here in Part IV:
A. How to decide
B. Specific Recommendations and Supplier Links Based on Your Priorities
The Super-Minis – size and shape of an analog; frequent recharging
The Minis – better performance; somewhat longer; most popular
The Cartomizers – simple, convenient; Mini but more puffs per charge
[Part V will continue the specific recommendations, focusing on the "big guys" – penstyles, cigars and pipes, fat batts, and mods – and the juice.]
Minimum Initial Order
Whatever model you choose, ensure that your initial order includes at least 2 atomizers, 2 batteries, 1 battery charger, and 10 prefilled cartridges/cartomizers (and/or 30 ml of e-liquid). [For a super-mini, make that at least 3 batteries.] Most "starter kits" include many of these. Supplement with replacement parts and additional cartridges and/or e-liquid as needed.
Recommended are 3 atomizers, 3 batteries, and additional e-liquid. Also a PCC (Portable Charging Case), unless you are getting a high-mAh model such as a fat batt.
Or, if you just want to "test the water" at the least possible cost (knowing that you quickly will need to order more to continue vaping), just order a disposable or the most basic starter kit (with one of each of the above, but 5 prefilled cartridges).
The color (of the device and of the LED) is your choice, of course, but I do have a suggestion: Consider not getting white with a tan cartridge/mouthpiece. In today's anti-smoking world, many of us do not want our e-cig to look too much like an analog.
[Illustration courtesy of Kalin Nacheff, www.e-cigarettepedia.com]
Discount Coupon Codes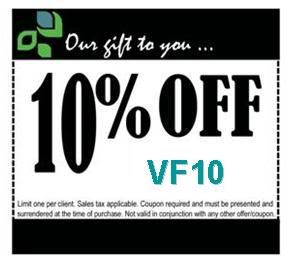 DaBoomVape's Rule: Never place an order for e-cig hardware or software (or anything else, actually), without first checking to see if there is an applicable discount coupon code (ongoing or time-limited) – for forum members, or on any other basis (e.g., for visitors to our site). Start with VapingGuides' Coupon Codes, Vapers Forum's Coupon Codes for Suppliers thread,  VapeZone's Electronic Cigarette Coupon Code Master List, and E-Cig-Reviews' Discount Codes. Supplement by checking the relevant ECF Forum Suppliers and VF Supporting Vendors sub-forums. And register on the websites of suppliers in which you have interest, agreeing to be put on their mailing list. Some suppliers offer occasional special discounts to those registered. [Vapor4Life, for example, has frequent sales at around 20% off.]
Typically these discounts range from 5% to 20% (or are for free shipping). Then just enter that code in the box provided on the supplier's check-out screen. When in doubt, try the most common: VF, ECF, or ecigforum, sometimes adding the amount of discount, e.g., ECFTEN, VF10, VFTEN, ECF5, or ecigforum10. VapingGuides' discount codes are formatted: VG[supplier's initials][discount percent], e.g., VGFSU10. A penny saved is a penny earned. – Poor Richard (aka Ben Franklin)
WARNING
Think twice before purchasing anything from those who are advertising on TV or spamming with offers of "free" e-cigs. At best, they are overpriced; at worst…well, let's not dwell on that.
Proceed with a lesser degree of caution if contemplating purchasing e-cigs that are mass marketed on the Internet or sold on Amazon.com and in mall kiosks, e.g., Smoking Everywhere and NJoy (not to be confused with Joye). The model they sell is decent (described in the Super-Minis section on page 4), but their prices are inflated (to pay for that advertising) and, I have heard, they provide little to no customer service.
I've since modified what had been my very negative opinion of these two companies. TANSTAAFL! [Look this one up yourself, not only to discover what words the acronym literally stands for, but to get exposed to some of the ramifications of the expression.] Here I capture only a small portion of its meaning with the very loose translation: You can't get blood from a stone.
Those two companies have spent an awful lot of money putting electronic cigarettes in the face of millions of people. It is very likely their efforts are responsible for your first exposure to e-cigs … and that eventually led you here. Also, because of their corporate size, they're facing the brunt of the attacks by the FDA and ASH. They've been forced (and are more financially able) to be among the leaders in the defense of vaping. [I do not minimize the efforts of CASAA and activist members of ECF and Vapers Forum.]
See also ECF's "Buyer Beware! New members please read."
Selecting the Right Device for You
Before reading further, please re-read the caveats at the beginning of Part I; they are especially applicable here. I have included links to specific suppliers – not to help them out, but to help you out – and not because they are the only reliable ones (they are not), but because they seem to have the lowest prices (including shipping charges) and/or wide selections at the time I post this. [FYI: I have absolutely no connection with any supplier (other than as a satisfied customer where applicable) … and I certainly do not receive any kickback or commission (or free products). 🙁 ]*
* Full Disclosure: After completing the original version of this guide, I have been commissioned to write illustrated guides for many suppliers, for which I receive a one-time payment. However, I have no ongoing business relationship with any supplier.
Next page: Disposables and Quick Approaches