WWV Part II (page 5)
Evaluation Factors
E-cigarette hardware is evaluated – in numerous text and video reviews on ECF and on the Media and Reviewer sites listed in the Links – using six primary criteria (in addition to price and vendor reliability/customer service):
1. Vapor production – voluminous vapor (even more than analog smoke) … or wimpy wisps.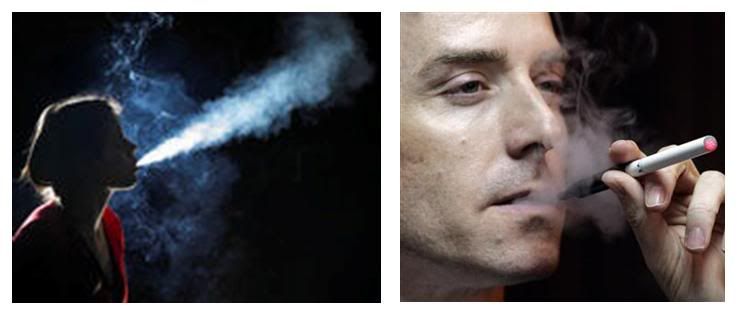 2. Flavor – harsh, burnt taste … full flavor … or bland.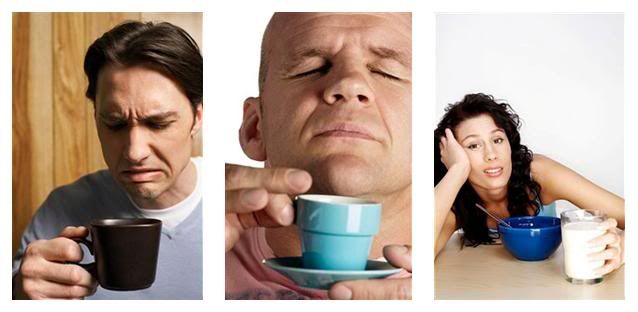 3. Throat Hit (TH) – that rush you get when inhaling (centered on a tickle or pinched feeling in the back of the throat). Similar to the first drag of an analog after an hour's deprivation.

4. Draw – like sucking air through a straw (not necessarily such a long one) … or a thick milkshake.
5. Battery life – meaning (in one sense) how long the battery will last before dying completely … but, of main concern, how long (or how many puffs) before recharging is required. [This is determined by the battery's mAh (which, as we've seen, can range from 90 to 4000).]
6. The switch (which turns the battery on and off) – either automatic (triggered by sucking on the mouthpiece, movement, or sound) or manual (a button you press on the side or end of the battery). Each is evaluated differently:
Automatic – some are oversensitive (turning on at outside movement or sound, e.g., when clubbing), many have automatic cutoffs (after 3–10 seconds), some are simply unreliable.
Manual – the size, placement, durability, and reliability of the button, e.g., as shown in the two photos on the right. For example, I loved the large button (and its convenient placement for the thumb or index finger) of my big, fat Prodigy; I hated the tiny button (which sticks and can get lodged inside the housing) of the manual version of my DSE801 penstyle. [Many reviewers use a 5-point or 10-point scale. As you can see, I use the simpler love/hate scale 😉 .]
Other factors often critiqued are reliability and consistency, juice capacity of the cartridge/cartomizer, type and effectiveness of wick on the atomizer, appearance, how it feels in the hand, and even the package it comes in. [I've never understood that last one. After you've opened the box and started using the e-cig, who cares? Well, I guess many video reviewers do.]

Volts, Ohms and Watts
The big three (vapor, flavor, and throat hit) are determined primarily by attributes of the e-liquid (explored in Part III) and the power (measured in watts) of the hardware. Until fairly recently, most vapers and suppliers thought only in terms of battery voltage. Equally important, however, is the resistance (measured in ohms) of the atomizer. [On page 1 of this Part, we listed the resistances of the popular atomizers.]
Watts (i.e., the power or intensity of the vape) can be calculated using a formula of Ohm's Law:
Watts = Volts X Volts / Ohms
For example, a standard 3.5 ohm 801 atomizer on a 3.7V battery generates 3.7 X 3.7 / 3.5 = 3.9 watts. 🙁 [A standard 2.3 ohm 510 atty on its 3.2V battery does a bit better with its 4.5 watts: one of the reasons for its excellent vapor production and popularity.] However, most vapers find that 6-8 watts is the "sweet spot."
Prior to 2010, only a 5V mod could deliver that sweet spot experience: 7.1 watts for the 801 atty. Thus the popularity of high-voltage mods (which won the 2009 Vapy Award for Best Innovation of the Year).
This year, LR (low-resistance) atomizers were introduced for the most popular models: 510, 801, and 901. [NOTE: They all need to be used on batteries of at least 450 mAh, e.g., the Fat Batts or Mods.] Most LR attys are 1.5 ohms, but alternatives (e.g., 2.0 ohms) have been appearing.
For example, a 1.5 ohm LR 510 atty on a 3.4V eGO generates 7.7 watts: sweet! [On a 3.7V mod, however, I prefer a 2.0 ohm atomizer: 6.8 watts … rather than the 9.1 watts of the 1.5 ohm LR atty.]
NOTE: You don't have to memorize the resistance of various atomizers or do lots of calculations. This table does it for you. [Can't read it? 😉 Click on it to open a larger version … then click on that to make it even larger.]
Homework
At this point, one or more models probably have struck your fancy. Why don't you "Search" for them on ECF and on Vapers Forum to find out other vapers' experience with them. And experiment with the various options in the Advanced Search mode (e.g., search titles only or entire posts, specifying which subforum(s) to search in, etc.)
And here's a tip when searching ECF or Vapers Forum: that Search feature only works on words of at least four characters … yet so many terms in this world are two or three characters in length (frustrating!). So just do a standard search in Google but add "site:e-cigarette-forum.com" or "site:vapersforum.com" (without the quotes). For example: +901 +PCC site:e-cigarette-forum.com]
ECF and Vapers Forum are big places; tools like these can help you find your way.
Want to learn more about this wonderful world? Well tune in to our next episode:
In the next installment, we'll be examining the software (i.e., the e-liquid) and the process of vaping:
A. The Juice – What Vaping is All About
Hasta la vista!